Winter Concert
Saturday 1st December 2018, 7:30pm
St. John's Church, London Road, Carlisle
Programme
Thieving Magpie Overture ~Rossini Adagio from Spartacus ~Khachaturian Lieutenant Kijé Suite ~Prokofiev American in Paris Suite ~Gershwin Gabriel's Oboe ~Morricone Nutcracker Suite ~Tchaikovsky Conductor: Leon Reimer Leader: Katharine Bowness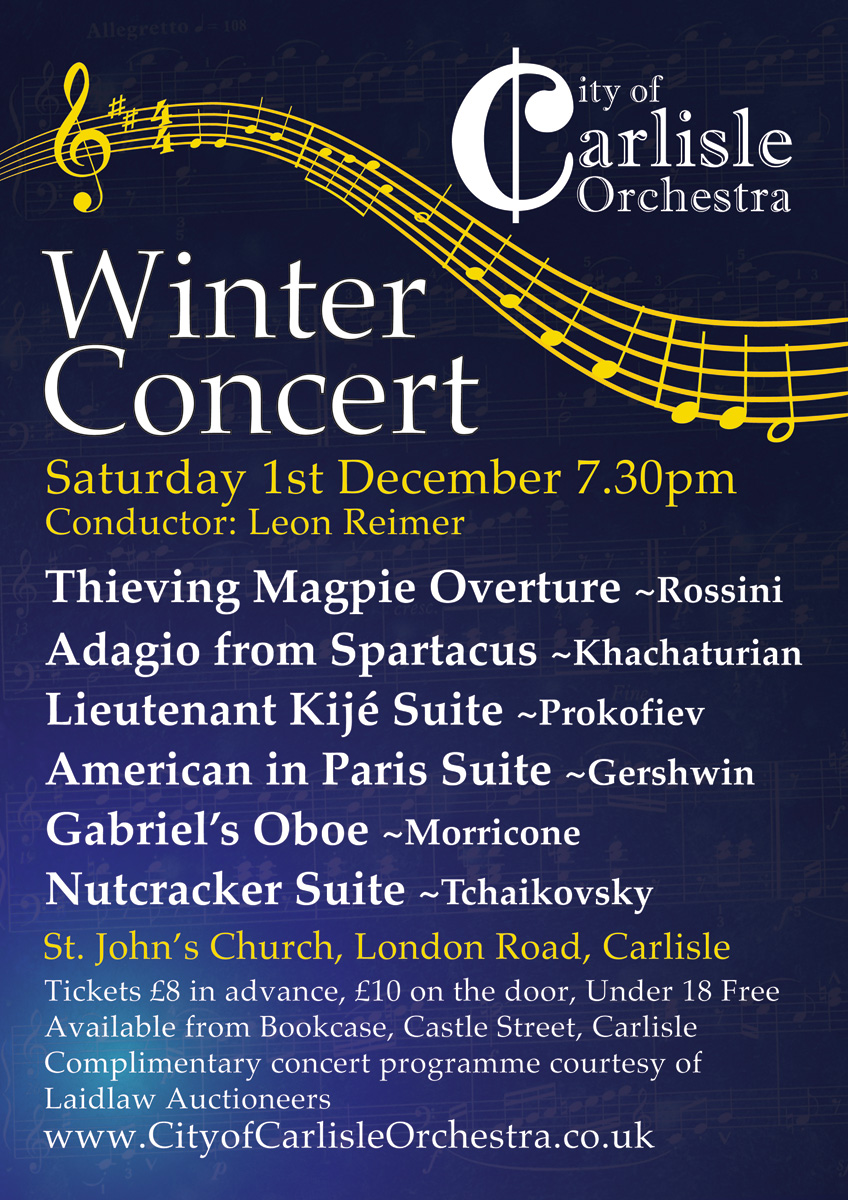 Tickets
Tickets are available from any Orchestra members or from Bookcase.
Tickets are £8 in advanced or £9 on the door.
Children and full time students half price.
(Tickets only available from 50 days before the concert)
Previous Concerts
If you would like to see what we have played in previous concerts, including programmes, reviews, photos and sound clips, please click on the link below.